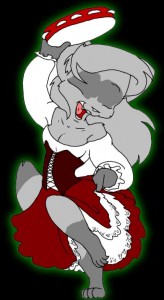 Like the artist's work? I do commissions. Check my gallery for examples and contact me for pricing or details.
Contact: rhjunior01@gmail.com
CAMEO COMMISSIONS
I'm bringing back Cameo Commissions.
For $40 you can get a single, full-color strip featuring your character any of my strips– Nip and Tuck, Camp Calomine, Goblin Hollow, or Tallyho– with the exception of Space Ranger or Tales of the Questor.
For $100, You get FIVE strips, black and white, in the comic of your choice, or a single-page cameo appearance in either Space Ranger or Tales of the Questor.
Click this button to place your cameo order.
I also take regular standalone commissions, as always…
Click here for a Black and White commission
Or here for full color
Youtube sessions are usually Mon-Fri 6pm-midnight ET. at My Youtube Channel.